A plurality of plurals
A plurality of plurals
Of all the world's languages, English is the most widely learnt by adults. Although Mandarin Chinese has the highest number of speakers overall, owing to the huge size of China's population, second-language speakers of English outnumber those of Mandarin more than three times.
Considering that the majority of English speakers learn the language in adulthood, when our brains have lost much of their early plasticity, it's just as well that some aspects of English grammar are pretty simple compared to other languages. Take for example the way we express the plural. With only a small number of exceptions, we make plurals by adding a suffix –s to the singular. The pronunciation differs depending on the last sound of the word it attaches to – compare the 'z' sound at the end of dogs to the 's' sound at the end of cats, and the 'iz' at the end of horses – but it varies in a consistently predictable way, which makes it easy to guess the plural of an English noun, even if you've never heard it before.
That's not the case in every language. Learners of Greek, for example, have to remember about seven common ways of making plurals. Sometimes knowing the final sounds of a noun and its gender make it possible to predict the plural, but  other times learners simply have to memorise what kind of plural a noun has: for example pateras 'father' and loukoumas 'doughnut' both have masculine gender and singulars ending in –as, but in Standard Greek their plurals are pateres and loukoumathes respectively.
This is similar to how English used to work. Old English had three very common plural suffixes, -as, -an and –a, as well as a number of less common types of plural (some of these survive marginally in a few high-frequency words, including vowel alternations like tooth~teeth and zero-plurals like deer). The modern –s plural descends from the suffix –as, which originally was used only for a certain group of masculine nouns like stān, 'stone' (English lost gender in nouns, too, but that's a subject for another blog post).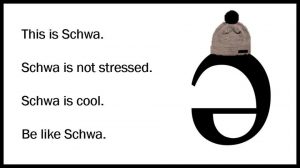 How did the -s plural overtake these competitors to become so overwhelmingly predominant in English? Partly it was because of changes to the sounds of Old English as it evolved into Middle English. Unstressed vowels in the last syllables of words, which included most of the suffixes which expressed the gender, number and case of nouns, coalesced into a single indistinct vowel known as 'schwa' (written <ə>, and pronounced like the 'uh' sound at the beginning of annoying). Moreover, final –m came to be pronounced identically to –n. This caused confusion between singulars and plurals: for example, Old English guman 'to a man' and gumum 'to men' both came to be pronounced as gumən in Middle English. It also caused confusion between two of the most common noun classes, the Old English an-plurals and the a-plurals. As a result they merged into a single class, with -e in the singular and -en in the plural.
This left Middle English with two main types of plural, one with –en and one with –(e)s. Although a couple of the former type remain to this day (oxen and children), the suffix –es was gradually generalised until it applied to almost all nouns, starting in the North of England and gradually moving South.
A similar kind of mass generalisation of a single strategy for expressing a grammatical distinction is often seen in the final stages of language death, as a community of speakers transition from a minority to a majority language as their mother tongue. Nancy Dorian has spent almost 50 years documenting the dying East Sutherland dialect of Scots Gaelic as it is supplanted by English in three remote fishing villages in the Scottish highlands. In one study the Gaelic speakers were divided into fluent speakers and 'semi-speakers', who used English as their first language and Gaelic as a second language. Dorian found that the semi-speakers tended to overgeneralise the plural suffix –an, applying it to words for which fluent speakers would have used one of another ten inherited strategies for expressing plural number, such as changing the final consonant of the word (e.g. phũ:nth 'pound', phũnčh 'pounds'), or altering its vowel (e.g. makh 'son', mikh 'sons').
But why should the last throes of a dying language bear any resemblance to the evolution of a thriving language like English? A possible link lies in second language acquisition by adults. At the same time as these changes were taking place, English was undergoing intense contact with Scandinavian settlers who spoke Old Norse. During the same period English shows many signs of Old Norse influence. In addition to many very common words like take and skirt (which originally had a meaning identical to its native English cognate shirt), English borrowed several grammatical features of Scandinavian languages, such as the suffix –s seen in third person singular present verbs like 'she blogs' (the inherited suffix ended in –th, as in 'she bloggeth'), and the pronouns they, their and them, which replaced earlier hīe, heora and heom. Like the extension of the plural in –s, these innovations appeared earliest in Northern dialects of English, where settlements of Old Norse speakers were concentrated, and gradually percolated South during the 11th to 15th centuries.
It's possible that English grammar was simplified in some respects as a consequence of what the linguist Peter Trudgill has memorably called "the lousy language-learning abilities of the human adult". Research on second-language acquisition confirms what many of us might suspect from everyday experience, that adult learners struggle with inflection (the expression of grammatical categories like 'plural' within words) and prefer overgeneralising a few rules rather than learning many different ways of doing the same thing. In this respect, Old Norse speakers in Medieval England would have found themselves in a similar situation to semi-speakers of East Sutherland Gaelic – when confronted with a number of different ways of expressing plural number, it is hard to remember for each noun which kind of plural it has, but simple to apply a single rule for all nouns. After all, much of the complexity of languages is unnecessary for communication: we can still understand children when they make mistakes like foots or bringed.