Morphological Redundancy – Why say something twice when once will do?
In Batsbi (a language spoken in the Caucusus in North-East Georgia), if you want to say 'she is ripping the dress' you might say something like yoxyoyanw k'ab. In this word, each instance of 'y' (highlighted in bold) indicates that it is indeed just one dress that she is ripping.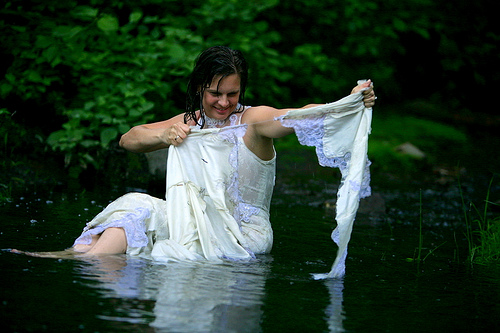 Linguists call this phenomenon multiple exponence, where a single meaning is indicated within a word more than once, for no apparent reason. This, when you think about it, is pretty weird. Typically we think of languages as incremental in nature: intuitively, we assume that when we add something to a word or a sentence we are adding meaning to that word or sentence. But in multiple exponence this clearly can't be the case. The dress in the Batsbi example is no more singular than any other singular object in the world, so why have three 'y's' rather than just the one we would expect?
In other words, why say something twice when once will do? The short answer is we don't know (yet!) – sorry to disappoint! But what I can answer is a slightly different question: what does it actually mean to say something twice?
Multiple exponence is not the only way you might say something twice within a word. There is another phenomenon known as overlapping exponence, where the same meaning is indicated by multiple markers in a word (as with multiple exponence), but each marker is also doing some other job. For example, in Filomeno Mata Totonco (a language from Mexico) you say 'you are coming' using the word tanpaati. This word has two suffixes, paa and ti, both of which mean 'you' (second person). However, the paa also indicates that the event is progressive (like the English –ing), while the other suffix ti indicates that the subject is singular rather than plural. So speakers of this language mention that it's you who is coming twice, but we couldn't remove either of the suffixes from the word without affecting the meaning, as both of them also tell us something else about what's going on.
In Wipi, a language spoken in the Fly River Delta on the south coast of Papua New Guinea, if you want to say that you are building two houses you would use the word arangen which literally means 'I build two'. This word is rather interesting since you need both the prefix, a, and the suffix, en, to know that this is indeed only two houses as opposed some other number of houses. Yet neither of these affixes actually means 'two.' Instead, the suffix en is ambiguous between one or two; we might say it means less than three. The prefix a, in contrast, is used when you are building two or more houses; in other words, it means more than one. Thus, if you are building more than one house but also less than three, there is only one interpretation: you are building two houses. This is called distributed exponence. It's remarkable that speakers of Wipi say how many houses they are building twice, but in order to know the exact number of houses, you need to listen both times!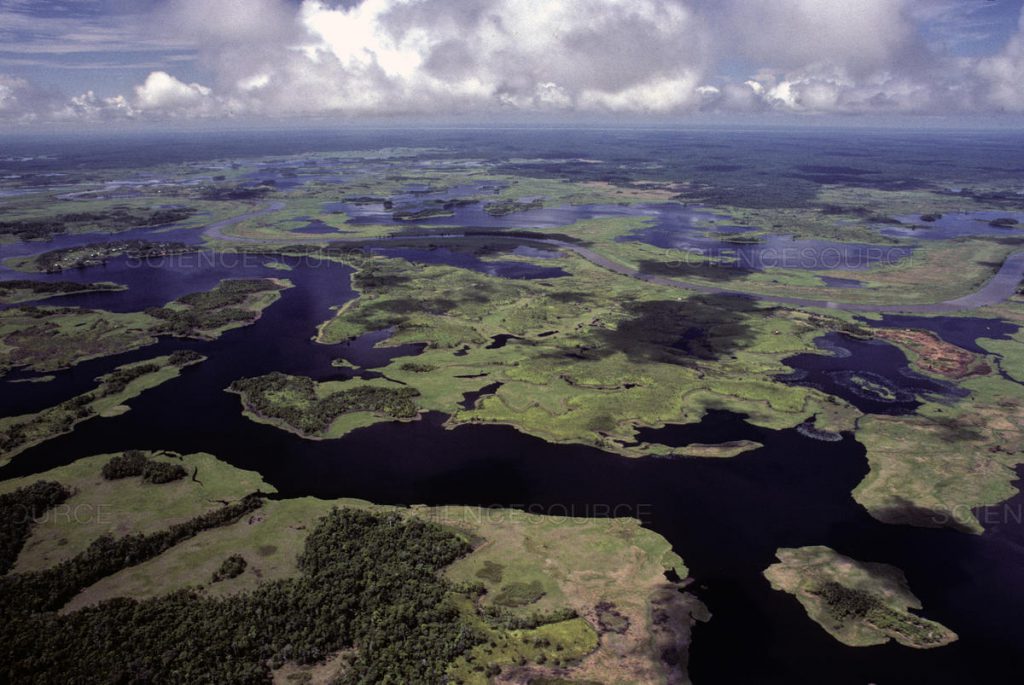 It's amazing really, when you look closely at a simple question like what does it mean to say something twice?, that there is such complexity and diversity in the answer. Beyond what we saw, there are all sorts of in-between cases and the multiple types can interact. As such, teasing them apart can be a real challenge. When I say something twice, it might be that each time gives you more information in subtly different ways. It is untying this kind of subtle diversity which hopefully gives us some hint as to why speakers and languages would ever do such a thing to begin with.