One of the most ubiquitously Australian words is the word dag. A word known and loved by basically any Aussie.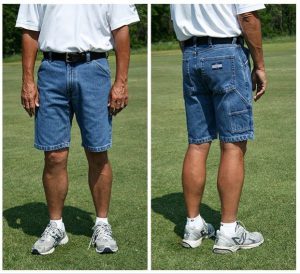 It's a light-hearted insult referring to someone who is unfashionable or socially awkward, basically a bit of a dork (Fig 1). But like most insults in Australian English it's also used affectionately as a term of endearment (what does this say about how Australians relate to each other?). Typically in these cases, it is used to convey a sense of regard for the unashamedness of the dag in question – to express the lovable quality of someone who is just oblivious to certain social norms.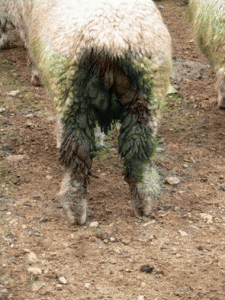 However, the origins of this this word are anything but loveable. According to the popular story (which appears to be supported by Macquarie Dictionary and The Australian National Dictionary), this usage is derived from the older meaning (attested in 1891) of the word dag to refer to a matted clot of wool and dung that forms around a sheep's bum (Fig 2). By 1967 something  'dirty and unkempt' could be referred to as daggy and by the 1980s we were using the word for Figure 2 for the unfashionable yet loveable dad in Figure 1.
As an Australian, I am proud of my dagginess and am pleased to know our daggy little word has a pretty gross origin.